DFP Summer School E-Portfolio Workshop
Two Day Workshop
Raymond To
Click Here for Full Event Details
This two-day event will provide you with insider information on what industry recruiters are looking for in your online portfolio. Join us to learn how to design an e-portfolio that best represents your work, and get your questions answered by industry professionals and design experts!
August 6th will consist of an industry panel focused on what recruiters look for in student portfolios. This will be followed by a short presentation on LinkedIn profiles, and will conclude with a workshop on how to design your E-Portfolio. August 7th will be hands-on practical applications and workshopping your E-Portfolio.
| | | |
| --- | --- | --- |
|   | Day 1: Tuesday, Aug 6 | Day 2: Wednesday, Aug 7 |
| 10:30 AM | Industry Panel on E-Portfolios and Q/A session | Hands-on Session on Designing E-Portfolios |
| 12:00 PM | Lunch | Lunch |
| 1:00 PM | Presentation on LinkedIn Profiles | Hands-on Session on Designing E-Portfolios (Continued) |
| 2:00 PM | Coffee Break | Coffee Break |
| 2:15 PM | Workshop on Designing E-Portfolios | Hands-on Session on Designing E-Portfolios (Continued) |
| 4:50 PM | Closing Remarks | Closing Remarks |
Facilitators:
Amanda Klassen (Product Developer/Industrial Designer)
Danielle Barkley (Graduate Educator with CSIC)
Sabrina Hauser (Postdoctoral Research Fellow)
More About the Panelists:
In 2002, Raymond founded GO Recruitment Inc. with a vision to be more flexible, more engaging and to offer a better customer experience for organizations large and small.  This new way has benefited organizations both in greater value for their recruitment dollar and most importantly, GO Recruitment's industry leading 96% retention rate means the people they recruit become productive and long-term hires. This differentiation was highly regarded by the industry and in 2006, he was recognized by Business in Vancouver as one of Vancouver's Top 40 under 40 business leaders.
In 2010, he started a second company called GO Futures HR Inc. which  partnered with the BC Public School Employers Association to complete Executive Searches for all school districts in British Columbia. To date, his team has completed 80 executive searches.
He is a strong supporter of the community from his involvement with Junior Achievement, past Chair for the Learning Disabilities Association of British Columbia, past board of Director for Dress for Success Vancouver and was recently on the Equity Giving Committee of Science World.
Tricia Gilliss: BLANKSLATE HR Business Partner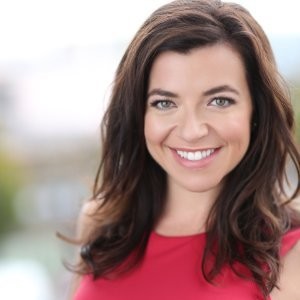 Alissa Bakker: BLANKSLATE HR Business Partner