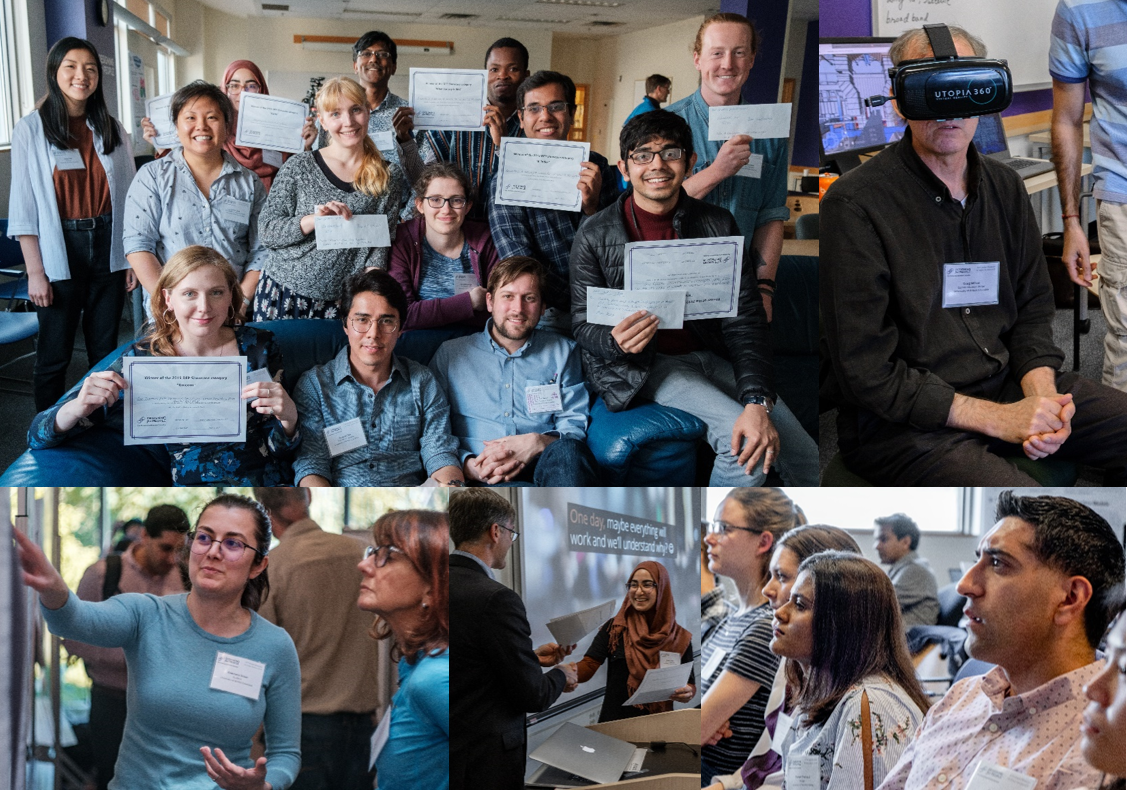 DFP invites graduate students from UBC and beyond to submit their design-focused research to our annual DFP CREATE Design Showcase! Following last year's success, the DFP CREATE Design Showcase will again be held online with an asynchronous gallery May 17-18 and a live event on Zoom May 19. 
Who May Submit
All graduate (Masters, PhD, Postdoc) students from UBC and beyond are invited to submit work. We invite our friends from SFU, Emily Carr, and CDM to participate. You are welcome to use posters designated for different events or works in progress. There is a maximum of one project per Principal Investigator (PI), unless the PI is a faculty member. Your project must have a human-centered design component.
Why Participate
This is a great opportunity to share your work with a large network of design enthusiasts 
Get a head start on creating a compelling portfolio piece
Cultivate more experience in presenting your work
There will be numerous cash prizes for top submissions!
Important Deadlines

NOI Deadline: Monday April 26th, noon 
This year we ask students to submit a notice of intent by Monday, April 26. You only need to include basic information in the NOI: tentative title, author(s), brief description of the work, and the main contact's email address. This will help our organizers with planning. You can submit your NOI by clicking the button below.
Final Submission Deadline: Wednesday May 12th, noon
If you are part of a team of researchers, each of you needs to RSVP, but only one of you needs to submit the work.