PLEASE NOTE THAT THE VIZ@UBC SEMINAR ON WEDNESDAY FEB 12 HAS BEEN CANCELLED DUE TO THE WEATHER CONDITIONS. THE ENTIRE UBC POINT GREY CAMPUS IS CLOSED WITH NO CLASSES OR NON-ESSENTIAL SERVICES. WE'LL ANNOUNCE A RESCHEDULED TIME SOON. STAY SAFE!
Viz @ UBC is an initiative to bring together and promote the community at UBC of people interested in visualization. We're targeting a very broad set of activities, including both research and teaching across all disciplines, as well as visual data analysis and presentation for administrative contexts within the university. We're kicking off with a four-part lecture series in February and March of 2019. Our overall theme is helping people "take it to the next level" in terms of engagement with visualization. This theme might mean different things to different people - for instance, going from aspirations to something concrete, or from small efforts to a more in-depth project, or for escalating already-substantial efforts.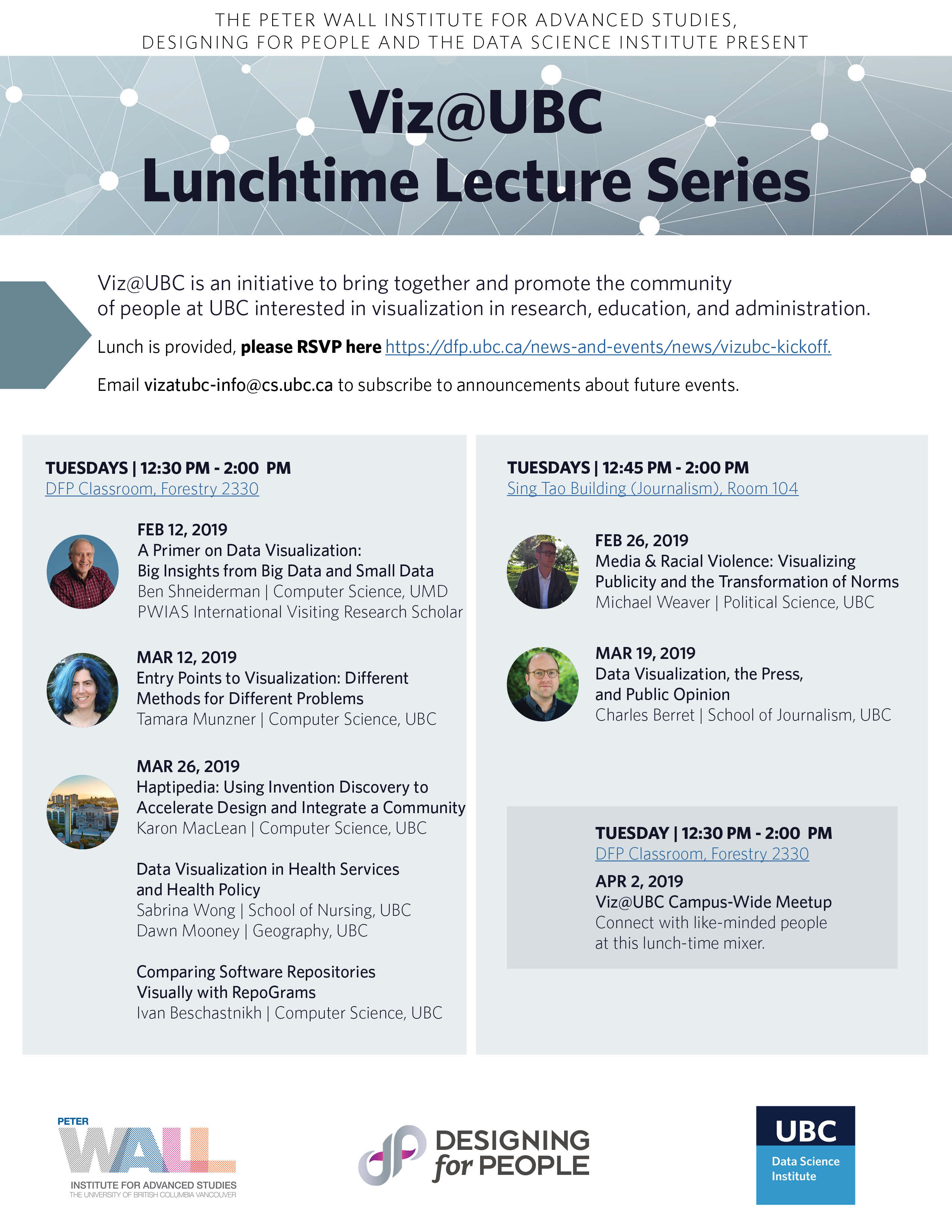 The Viz @ UBC initiative, co-sponsored by DFP and PWIAS with support from DSI, is kicking off with a lunchtime series of 5 lectures and a mixer event. 
Sign up for future #vizatubc announcements by joining our mailing list with an email request to vizatubc-info@cs.ubc.ca 
Up-coming Events:
For more information, contact Tamara Munzner (tmm@cs.ubc.ca).
Co-sponsored By: